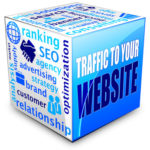 You have made a great website and put it online for the world to see. Now, all you need are some visitors, right?
Of course, website traffic is essential for your business to work, and you're going to have to do a few things to start getting those much needed visitors to your site.
There are many ways that you can generate traffic towards your website, but I am going to talk about just a few today, free and paid, that could potentially produce very fast results!
4 Free Website Traffic Strategies
Firstly I'd like to say, free traffic is (in a sense) not really free, as you need to put time and effort into it and we should count our time as money right? But hey we need to go this way if we're just starting out or on limited budgets.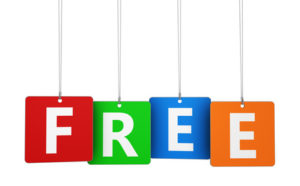 1. Forum Marketing
This is a great way of getting website traffic. You can find forums in your niche and join up to become an active member. This is also a great way to increase your knowledge, in your chosen niche.
Search for "(your niche) forums" and find some of the more popular forums with at least 1000 members, and a good amount of posts daily. Introduce yourself and become a valued contributor before you post any marketing messages.
After you become an active member, start a thread about something you have written on your blog or site. If others are interested in reading this, they may click through to read it… (Wallah! traffic!) Have your signature and website on every post, and try to help people in your posts as this builds trust, and more members are likely to click on your forum signature, which is you ultimate goal.
Please do be aware of the forum rules in your chosen forum, and always read them and understand how they work before posting or promoting anything.
2. Yahoo! Answers
People ask thousands of questions here every day. And when people use search engines to look for answers to a question they have, often a result from Yahoo! Answers will come up near the top results.
Key here is to provide genuinely helpful answers to any of the commonly asked questions within your niche or industry. This has the potential to drive loads of targeted traffic to your site.
Join up with 'Yahoo! Answers' free and see what you can help people with or comment on. Focus on answering more recently posted questions, be specific, and make sure to put a relevant website link in the source box. Yahoo! Answers is a fun and easy way to generate targeted traffic to your website.
3. Guest Blogging
Guest Blogging, or Guest Posting, is writing and publishing an article on someone else's site or blog, where as the blog or site host must include a link to your site in the post.
The benefits of guest blogging
-You get targeted traffic back to your own site.
-You position yourself as an authority in your niche.
-You begin building backlinks to your website.
To find sites that accept guest posts, google something like… (your keyword) "submit a guest post" or "write for us". As with anything, do your research to ensure you are choosing the right places for your post.
Something to remember for creating a great guest post is that it is not solely about your business or services. Guest posts should be a valuable source of information – not advertisements! Information about your business and products should be reserved for the author bio.
4. Social Media
Social media sites like Facebook and Twitter have become one of the best free ways to reach customers and gain traffic to your site. One of the great things about social media is that you can apply very similar techniques in all the different social networks.
The more you engage and share on social media, the better your search results will be. Your Social Media page could possibly show up before your actual website in the search results.
Sign up with Facebook and Twitter to start, then check out a few more. If you're new to Facebook business pages, check out how to set up your Facebook business page by clicking here
Check out this post as well  – Using Social Media As Your Marketing Strategy

3 Paid Website Traffic Strategies
Paid ads bring in fast traffic, and is a great alternative to organic search and other free traffic sources. It pays to have everything in order before you fork out your hard earned money. If you want to get things going quickly, and you can afford it, this is the way to go.
1. Pay Per Click (PPC)
This is one of the most well-known paid advertising methods. By buying traffic, you can target the people already looking for your product.
You simply pay a certain amount of money for every person that is sent to your website through the pay-per-click companies, Google being the main player. This could end up quite expensive and best left until you have some decent profit or you have a large advertising budget. Alternatively, try 'Bing', which is a cheaper way to go, or check out some other PPC providers. Either way, it's possible to have traffic show up at your site within minutes of setting it all up.
When setting up your paid traffic campaign, do make sure that the provider offers a tracking software that helps you monitor your results. This way you will be able to choose between the ones that are more profitable and get rid of those that are not.
2. Facebook Ads
There are more than 1.5 billion people using Facebook today. This gives you the opportunity to reach millions of potential customers using Facebook ads.
Facebook makes it very easy to specifically target people in your chosen niche allowing you to choose user preferences, demographics, age, location and more. Set up your daily budget and your good to go.
You'll need a Facebook page for your business: (if you're new to Facebook set one up here)
With Facebook ads, some of the main choices are…
Page Post Engagement to promote any your page posts
Get Page likes to grow your audience and build your brand
Set up a display ad to get clicks straight to your website
Another great benefit of Facebook is that it will target an audience similar to your own customer base by using a pixel to seek out that audience for you.
3. Solo Ads
Solo ads are an effective way to almost instantly generate traffic.
Marketers with huge email lists will send out an email, on your behalf, to their mailing list for you for either a fixed fee or a per click basis.
Much research is needed if you're new to solo ads, as there are many shonky solo ad sellers out there. Best place I find is the Facebook page 'Solo Ad Testimonials'. It is simply people posting their experience with a particular solo ad seller.
The use of a tracking link in your email will keep the solo ad seller honest. Most reputable solo ad sellers will ask for your tracking link.
Best thing to do is, research the cost of these reputable sellers, and if you find an offer somewhere that is ridiculouly lower than the average, you have probably come across the old 'if its too good to be true' scenario. Also check that the seller can provide you with stats after the event.
Build your email list with solo ads, or simply send to an affiliate offer you have. Solo ads can produce amazing results… just be sure to do your research.
Try out these strategies for your websites. Better results are produced when a few of these marketing approaches are used together. You might want to try these out and then see which one works better for you and then concentrate more on that one. These strategies, combined with other marketing methods can sky-rocket your website popularity and sales and make you a very happy online marketer.
If you liked this please share. Thanks!
Or leave any comments you may have below