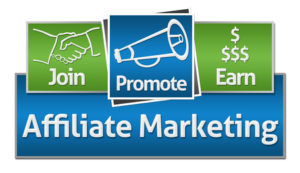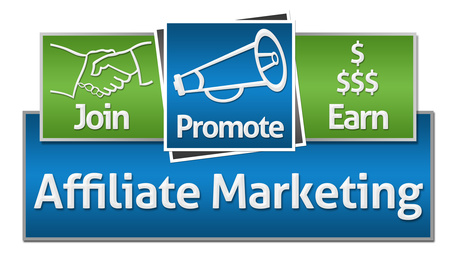 Affiliate marketing is still a multi-billion dollar industry and most affiliate marketers will use Affiliate Networks to search for offers for their websites.
Affiliate Networks are where Publishers (affiliate marketers) and Advertisers (merchants who create the products and services) connect with each other, providing affiliates with thousands of programs to promote, in one place.
Affiliate Networks are generally free to join and have a central database of available affiliate programs organized by category and popularity. While these are simple to register for, some may be hard to get into if your website doesn't have a lot of traffic or visitors.
Click >here< to read "The Different Types of Affiliate Marketing" and their explanations.
Following is a list of 10 of the most popular Affiliate Networks, and a little bit about them.
CJ Affiliate (Commission Junction)
CJ Affiliate is one of the biggest affiliate networks on the internet. Their website is easy to navigate and provides more reporting options than many other companies.
One great thing about Commission Junction is that when you join and are accepted into this affiliate network, advertisers within the network might seek you out to join their individual affiliate programs within the Commission Junction network. Therefore in some cases you could possibly bypass the individual program application process.
ShareASale
ShareASale is another of the biggest affiliate networks, having about 4000 partners, with a good 25% being exclusive to them.
ShareASale makes it easy to compare different offers and evaluate the best ones based on their metrics. They publish a significant amount of data on each of the offers running. This includes Earnings per Click, Reversal Rates, Average Sale Amount and Commission. They also have quick payments, minimum being $50.
A lot of people say they have had the most success with ShareASale. Whatever field you want to promote you'll find it through this affiliate network.
ClickBank
ClickBank is a great choice for beginners, as you don't need approval to promote their products.
In business for over 16 years, ClickBank is one of the largest online retailers with millions of unique products. Commissions rates are generally higher than some other companies, due to them specialising mainly in digital information.
Look to promote ClickBank products that show the highest average commission per sale, just take note of the return rates. If the rate of product returns is 10-20%, you might want to stay away.
LinkShare (now Rakuten Marketing)
Rakuten Affiliate Network, previously LinkShare been around since the early days of the industry, and have around 1,000 partners.  Although this is fewer  than the bigger networks like CJ Affiliate or ShareASale, they provide well known advertisers for you to work with as well as great customer service.
A great feature that I love about LinkShare is the fact that, they will rotate through the various banners automatically.  So instead of having to select which ad you want to run on your site, LinkShare lets several versions rotate by adding a small piece of code.
Affiliate.com
Affiliate.com has been around a very long time, and is one of most successful networks. They have great customer support who will work with you closely. They specialize in Cost Per Action (CPA) and Cost Per Sale (CPS) advertising offers. Their tracking system has the ability to track each affiliate individually and also gives each affiliate the ability to monitor their campaigns and commissions in real time.
It is said to be a favorite among affiliates, with highly responsive affiliate managers, high converting offers and timely payments.
eBay Partner Network
You can earn a lot of money with the eBay Partner Network, by driving high quality traffic to eBay or one of their partners. You will be paid when a user registers on eBay (through your link) and places a bid within 30 days of having clicked on your affiliate link, and also if a user registered in this way bids at an auction on eBay. You will need to have your website already set up with a decent amount of traffic or your application might be rejected.
eBay Partner Network has a great tracking system, and it's important to set up this tracking facility. This will give you a better idea of how the consumers are reacting to your campaign.
Peerfly
PeerFly is an excellent CPA affiliate network with over 1,500 active affiliate offers. The network prides themselves on their very large, extremely loyal base of affiliates. Their website is much easier to use than other network's, and have a huge amount of offers to choose from and also have a forum for their member's.
Offering CPA, CPL and CPS and low minimum payout of $50, with very high conversion rates, Peerfly is relatively hard to get into if your a beginner marketer. However if you can get in, it has some great high paying offers.
MaxBounty
MaxBounty has a quick and easy signup process, and comes highly recommended by most internet marketers. The network has a big range of offers which ensures affiliates have a lot of options, and offer several different types of commissions like CPA, CPS and CPL.
MaxBounty pays affiliate commissions weekly after you receive your first payment, and the minimum payout of $100 and can be paid via check, Payoneer, Direct Deposit, wire transfer and Paypal. They have a good reputation among its affiliates and has received a good number of positive reviews over the years.
Clickbooth
Clickbooth provides a wide range of offers across different niches which has seen it rise to one of the best CPA networks to earn money in. The network has more than 3000 partners and is relatively easy to join. They offer CPA, CPS and CPL with a great tracking and reporting system in place and a built-in rotator that you can use to test different offers.
Clickbooth has some high payout rates for popular offers, and minimum payout is $50 via Paypal, Check, Direct Deposit or wire transfer.
Adsmain
Adsmain is a great network to work with, as only well performing offers are posted on the network. To guarantee quality, all offers are tested by AdsMain before they are listed. They are very selective when it comes to accepting affiliates to meet their high standards of service for both affiliates as well as advertisers.
Good offer selection, helpful affiliate managers, timely payments. Affiliates can earn even more money thanks to the 5% referral commission given by the company.
In closing…
The affiliate networks mentioned above are some of the best and most well reviewed networks in the world.
This top ten list is widely used by the top super affiliates who are making a great income from their affiliate marketing efforts.
The best way to decide which network is best for you is to try several of them out together. Using several affiliate networks at the same time, may take a bit of extra effort but you will learn the advantages one network has over the others.
Hopefully this list of popular affiliate marketing networks will help you in your journey to generate more income through your blog or website.
What is your favorite network?
Please share any experience you've had with affiliate networks below.
If you found this useful, please share!