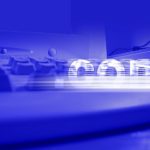 Knowing how to pick the best Domain Name is an essential part of succeeding in your online venture.With so many websites out there, choosing you Domain Name can be a little frustrating, because all the great names you think of are more than likely taken, so you will need to be a little creative. Most likely you will not get your first pick but don't let that discourage you. Here are my tips to make it easier, hope they help!
Choose a .COM Extension
Choosing the right domain extension can impact where your site shows up in search engine results and how visitors and potential visitors evaluate your site. I always pick .COM domains whenever possible. With a .COM extension being the most popular, it will always win in terms of ranking and recognition. Also, most people will automatically assume that .COM is the one they should type in, if they're not so sure of the address, so you could be losing valuable traffic by having another extension as most likely people will end up at the .COM site of the same or similar name. Using .NET or .ORG are fine too if you are hell bent a name that isn't available as a .COM
Use shorter names over longer ones
It's best to try to keep your Domain Name under 15 characters. The shorter your name is the easier it will be for people to remember and to type it accurately. Remember there are still a fair few one finger typists out there.  If you must go long, pick two or three words that are very easy to remember.
Make it catchy
There's nothing worse than having a domain name that is hard to say or hard to remember. With a little creativity, and armed with a thesaurus, you can play around with words and find something that's catchy and easy to remember!
Make it easy to spell
Don't use words that are hard to spell. Consider the spelling mistakes some people are likely to make and also how it might sound over the phone. Also try not to use words that have different spelling for different countries, for example; colour or color, centre or center, pyjama or pajama. There is quite a few out there so if you are aiming for global business, be sure to find out which words differ.
Should be related to your niche
Choosing a domain name related to the topic of your website is the best way to go. Some people choose their domain name to be their own name and while this is good if you are well known already, it's not the best for marketing your niche related products.
Brainstorm the top keywords
Think about your keywords and make a list of them. You can then start to pair them up to try different names. Consider using one of your keywords plus another word tacked onto the end, maybe a word that describes what you offer.
Avoid hyphens and numbers where possible
Numbers are okay but you're better off avoiding them, and if you must use numbers, watch out for the number "0?, being for obvious reasons. Also stay away from hyphens and dashes, as people don't remember to type them in, and just try verbally giving out your web address…like 'My website's name is www dot dash, my, dash, website, dash, name, dash, dot, com.  The chances of someone remembering that name is not good.
Use online tools
There are a lot of online tools which can help you to find a perfect domain name for your business, blog or website. Bustaname.com is a tool which I have used and is an awesome tool to search for a good domain name. Also try leandomainsearch.com, an amazing site that gives about 300 domain suggestion to free members and is excellent for searching available domains.
Use a Thesaurus
If you feel stuck and you are having trouble when trying to choose your domain name then open up Thesaurus in another tab and a domain search tool in another and play around with all of your keywords and some others in thesaurus until something sounds right, then quickly put it in the search tool to check it's availability. Having them all open at once saves you time.
Use a keyword generator or preferably a keyword popularity search tool to find good domains that are actually searched for and also register your Domain Name for 2 years or more. This will tell Search Engines that you are serious about your business and they will take more notice of you and your placement in their listings.
Good luck!
Got any tips yourself! Let us know in the comments below
Please share this if you think it will be helpful