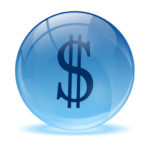 When I was starting out, finding my niche was absolutely the hardest part for me. See I'm a bit of a perfectionist, and I don't like to fail so nothing sounded good to me. This was holding me back for quite some time, as I didn't really feel I was an expert in, or passionate about anything that sounded profitable. This was a mistake because sometimes failing is a part of learning, after some much-needed training, I learnt that my passions could be profitable and what I didn't know was all learnable. I read the following quote somewhere and have it on my wall as it is very inspiring –
You have failed only when you quit trying…
Until then, you're still in the act of progression.
So Never quit trying and you'll never be a failure!
Anyway, just a little inspiration for the day, now back to it.
Everything starts with finding a profitable niche. This is the most important part of a web business, and can mean the difference between a site that makes money, and one that doesn't. The things you need to think about when choosing a profitable niche are Passion, Experience and Demand. Write down a list of things you are passionate about, whether profitable or not. Then continue your list with any skills you have or anything you consider yourself to be an expert in. What's in demand? What are people willing to pay for? You may have to do some research for the next part of your list but this will be worthwhile in narrowing down the perfect niche for you. I spent a fair few hours doing market research before I narrowed down my niche.
So now you have your list you can narrow it down, is there anything in all 3 categories? If so, this would an awesome niche, and very simple for you to work with and make profitable. If not, and you are not sure but have an idea on what you want to do,  the best thing you can do is pick one and jump in and see what happens, hence my inspirational quote above.
It's not that easy, which is why most people give up, although if you keep going, you will succeed. That's what I've learnt, and that's what I've found to be true.