Affiliate Marketing is one of the easiest ways to get yourself into an online business to start making money online and earning great affiliate commissions.
It involves a combination of techniques that can be used to promote affiliate offerings by driving traffic to your website or links.
Affiliate marketing is thought to be one of the world's fastest growing, and best internet marketing techniques to make money online, and the affiliate commissions you can make are really endless when you think about it.
Many Affiliate Marketers earn a nice monthly income from selling other peoples' products and there is great opportunity to do this with the many affiliate programs out there.
But how do you know the best products to choose, or… once you find your niche, your product, your market…
What would be the best thing for you to do?
Supersize those commissions, right? How do you do that?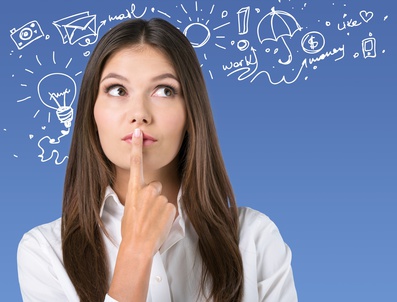 Following are 5 tips to help boost your affiliate commissions NOW!
1. Know the best program and products to promote.
It goes without saying that you should promote a program or product that will enable you to achieve the greatest profits in the shortest possible time.
But you should also think about what your readers want, or would like to know more about.
The trick is to choose the right mix of affiliate products that will interest your readers, and in turn, provide you with solid commissions.
But you also need to (protect your reputation, so to speak) by trying, where you can, to…
– Use and/or like the service or product yourself or at least research it enough, so you know what the quality is of any product or service.
-Do they have a money back guarantee?
-What about Great 24/7 support?
All this will go towards you getting yourself a good reputation for being an honest seller.
Ask yourself… What products have you used that have benefited you greatly? If that relates to your niche… perfect!
Have a look at the following qualities in an affiliate program when deciding.
Commissions – Choose programs that have a generous commission structure, and will pay their affiliates easily and on time. Also where possible, look for recurring commissions, (like monthly or yearly memberships) which give you the opportunity to get paid over and over for making one sale.
Supportive community – With affiliate marketing, comes the need for support… people around you that have the same goals, and will share experiences, mistakes, and motivation.When an affiliate product or service has a great community behind it, it's a no-brainer that it will make you money.
Get yourself involved in a system, with a great community of people and possibly, a great mentor. These types of systems give you all the help you need to make money, and are the fastest way to get top affiliate commissions.
Click on the image below to see a video of one such system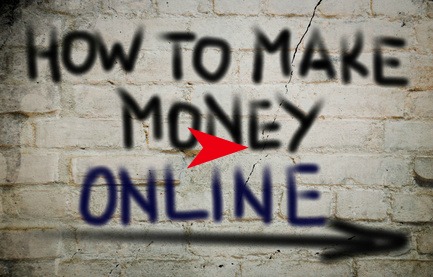 Earnings per click – EPC is a number that refers to the amount of revenue that can be expected to be earned for every 100 clicks through to an affiliate link.
This single number lets you, as an affiliate, know how well the product is performing and what kind of earning potential you can expect if you promote it.
The EPC of any product reflects the product's ability to convert clicks into conversions… therefore, the higher the EPC number of a product or service, the more earning power it has.
Available creatives – Creatives are pre-made banners or text copy that affiliates can use to easily promote any products or services.
Most affiliate programs will offer ready-made text links, banners and other forms of creative copies, but some will fall short and some will not suit your campaign. It makes it so much easier if you have some great creatives to use, as you can simply add to your own websites or email newsletters, or adapt to suit.
Cookie duration – When you visit a website, a cookie is sometimes stored on your computer to track information. In affiliate marketing, cookies are how affiliate programs track visitors who click on affiliate links and where they came from (hopefully you!)
You will likely find that most programs that reward affiliates with long cookie durations (90 days, 12 months, or even longer in some cases) seem to follow the best practices as well.
Also simply ask for a higher commission from merchants. If you are already successful with a particular promotion, you should try and approach the merchant and negotiate a slightly higher commission for your sales.
Don't hesitate to contact vendors you're going to promote, for more details about the product, or any extra promotional materials not already shown.
Do not be shy about requesting an increase in your commissions. Just try to be reasonable about it.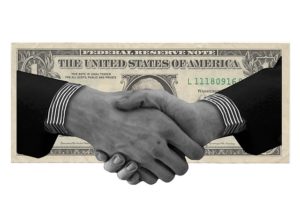 There are thousands of affiliate programs online which gives you good reason to be picky and request higher commissions. These businesses want to keep their good affiliates, so they should, within reason, oblige.
2. Collect and save email addresses
It is a known fact that most people do not make a purchase on the first interaction. You may need to get your message across more than six times to make a sale.
This may be obvious to some but not so to others.
Have you heard of anyone making money online in big amounts without having an email list?
Not likely… It's almost impossible to boost your affiliate commissions and sales without having a list of loyal subscribers.
Start building your list from day one!
If you ask any professional about their biggest mistakes while building up their business, a lot of them will say 'I didn't do this right away and should have'.
Create a compelling offer (sometimes called a lead magnet) and a great opt-in form on your home page from the very start, even if subscribers dribble in, you have made a start.
This could be in the form of an ebook or report or some training, a mini course or some free software. Just offering something is better than nothing – just get something out there.
A good example would be a "Quick Start guide' on whatever you are promoting.
Use the best Autoresponder…
A good Autoresponder service will give you all the tools, templates and services you need to be able to test and manage your list of subscribers.
Any decent Autoresponder service will have a monthly fee but you are in business and this is the best and most important investment in your online business.
Email marketing offers the best return on investment and any serious online marketer should invest in it.
You really do need to spend money to make money… and having the best autoresponder will pay huge returns.
I use and suggest AWeber – for service and deliverability, they conquer. It's also very easy to use and suits all businesses, big AND small.
Aweber is considered the best autoresponder by many top marketers, and they offer a free trial so you can test it out for free.
Email marketing is definitely key to any online business, and your autoresponder allows you to get your message out there at a very low cost and for a longer period of time.

Keep up with engaging and valuable content
Being able to continually engage with your list can be difficult at times, but when you do, you will build trust with your subscribers and ensure that they don't forget you.
Do not always sell… solve readers problems, help them and make sure your info relates to the landing page that got them there. Give them what you promised.
Some ways to keep up with content can include…
-Sharing stories
-Offering tips about what you do
-Ask questions to get ideas about more of what they want
-Provide some free resources just for being on your list
-Take an article or blog post and break it up into a 5-day mini course
-Educate them on any problems that happen without your service/product
-Send them to how to guides or video tutorials
Work on 3x content, 1x promotion, and repeat.. after the welcome email of course, then just casually promote within your awesome content.
Build trust before selling
People buy more from people they know. People don't very often buy from strangers. Simply be consistent in your email times, and honest with any reviews you do, and again come across as helpful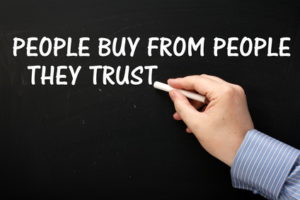 Use bonuses to sweeten your affiliate offers
This is one of the easiest ways to convince your readers to buy your affiliate products… bonuses could be ebooks, cheat sheets, tips on the products use, etc or anything that is of value to your subscribers.
3. Test, Measure and Track Your Affiliate Campaigns
Most Affiliate programs will have tracking already set up, but this is basic and you should get your own stuff going to really know how to boost those affiliate commissions.
Regardless of what offer you're promoting, you'll need to test a variety of different traffic sources, then measure their performance with analytics or a good tracking software, before you can find a winner.
Testing your campaign –
First… Put yourself through the same process that your potential customer will go through. Always sign up for your own offer so that you can monitor everything along the way… from the sign-up process to your autoresponder sequence. This way you can get a feel of what your opt-ins will see, and optimize accordingly.
It's a good idea to test different traffic sources (maybe 1 or 2 at first) so you can figure out what is working and what is not.
Try to do [split testing] on each, so you can then measure the performance of each campaign… Changing a few things here and there can increase your affiliate commissions dramatically.
Also, change the position of any banner ads on different areas of your site as some positions will be more noticeable than others, even if you don't see it yourself.
Measuring your results-
To measure and improve your affiliate marketing efforts, you need to know which stuff to track and analyze.
KPI's (key performance indicators) help you track and monitor the success of your campaigns and are crucial to achieving the best affiliate commissions. The most common KPIs for affiliate marketing are as follows…
-leads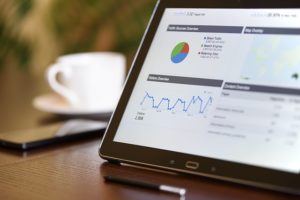 -conversions
-conversion rate
-cpa – cost per acquisition
-epc – average earnings per click
-roas – return on ad spend
-revenue
Other common KPIs include- unique visitors, new v's returning visitors, click through rate (CTR), page views, social engagement etc…
The best way to start is with google analytics. GA is free to use and will allow you to measure many different types of goals or conversions.
You'll be able to see where your visitors are coming from and what they are doing on your site, where they then go etc. Most of the above KPI's can be easily measured in GA.
Tracking- 
When you make a sale or get a lead, it's so important to know where it came from.
Tracking your campaigns will enable you to know which pages are converting well so you can grow and scale the ones that are more successful.
Creating tracking links is a simple process and should not be left out.
Get yourself some good tracking software like Clickmeter or Clickmagick to track your affiliate links.
Clickmeter is a popular tool and has a free version which is all you need to start.
Clickmagick has a free 14-day trial and will cost from $12 a month to continue.
Both are affordable and great options giving you lots of value, and way more than just tracking.
It's impossible to optimize for top affiliate commissions without proper tracking.
Need help with tracking? Check out this free "1 Hour Guide To Click Tracking"
Small affiliate marketing businesses can begin by using the free tools, but essentially, premium tools are needed to boost your affiliate commissions and increase the return on investment.
4. Promote High Ticket Affiliate Programs
Not all affiliate programs are created equal… when you promote high ticket affiliate programs, your income can go from a few hundreds of dollars per month to $10,000 or more.
The saying goes…
It is as easy to earn $500-$5,000+ per sale per customer as it is to earn $20-$50 per sale from the same customers that you bring in. And is true in some sense, but not quite as easy as it sounds. It can be tough to market the high ticket stuff.
In saying that…
It can be a heck of a lot easier if you promote the right program… A program where you are an actual 'partner' not just an affiliate.
If you can get into a program, like this, that has a "done for you system" you're on a winner.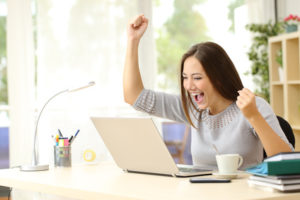 They should have a great funnel in place and with a low-cost front end offer, and high converting back end high ticket products or services. All you have to do is direct the traffic to the lower offers, and the system takes care of the rest.. and targeting the RIGHT traffic will make you some huge affiliate commissions if done right.
If you target traffic that converts, you have a steady income source each month!
This is where it becomes easier. There's a bit of a learning curve and of course you have to work for it, but the payoff is super high affiliate commissions.
5. Use The Right Tools
In order to be successful in the ever so competitive world of affiliate marketing, you must have the right tools.
Without the right affiliate marketing tools, it can be difficult and time-consuming to get anywhere fast and will make the process of getting those fast affiliate commissions twice as long, if not longer.
This is why the most successful Affiliate Marketers utilize certain tools and resources that help them minimize their efforts, and create a boost in their affiliate marketing commissions.
If you are serious about boosting your commissions in affiliate marketing then you need to find tools that will help you be more efficient.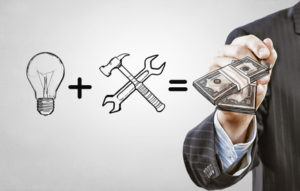 Get familiar with such tools and start using them ASAP to see an increase in your income.
There are many helpful tools out there, (a couple of which I have already listed) that can help you maximize your earning potential and increase your affiliate commissions.
Take a look at my resource list here, which is built specifically for affiliate marketing. Of course you don't need them all, as we all have different needs, but they are definitely a step in the right direction to help you boost your affiliate commissions overnight!
Great marketing tools can make all the difference and save you heaps of time and money!
Try out these strategies and see the difference it can make to your affiliate commissions in the shortest possible time.
Obviously, I haven't covered everything so please feel free to share your thoughts in the comment area below.
Or share this post with your followers to get your own feedback.